I just wanted to thank everyone for all the great information on this site. This was my first season trapping in 22 years and my first time here in the west. Some friends had coons getting into feed in their barn and asked if I could help out. After catching 3 coons and a skunk (and their barn cats several times) in box traps I was hooked again.
I lurked around here most of the winter and read every post in the archives. The information on here was very helpful to me and again I want to thank everyone.
My 14 year old son trapped with me and we had a blast. I still had some traps that I used years ago in Louisiana and we put them to work here in Wyoming. I trapped down south for 16 years, but mostly water trapping, so there was a big learning curve.
We ended up the season with 10 porcupines, 9 coons, 8 skunks, 2 muskrats, 1 coyote, and 1 bobcat.
Here is a picture of my son with our bobcat. It was an ancient female, teeth wore down to the nubs.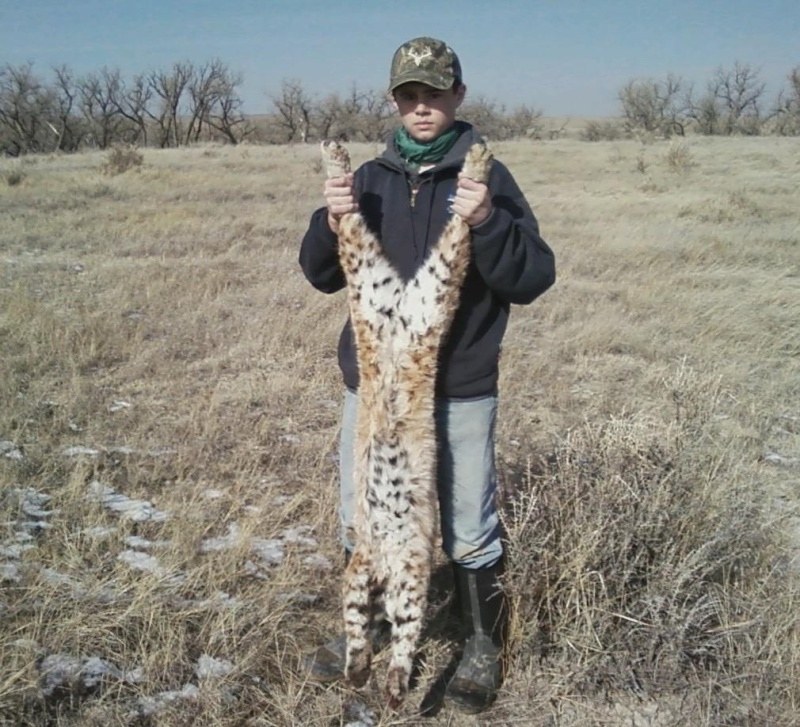 We caught the cat with a #4 double long spring in a flat set with Fur Country Lures' Badlands Bob and bobcat urine. I also want to thank John Graham at Fur Country Lures for all his help and advice.